It's a low down dirty shame that we really haven't been able to enjoy this year in hip-hop as good as it has been. For 2020 to build up so much anticipation, the excitement disappeared before it even begun to unravel. The industry took one of the hardest hits this year and has suffered profits since the pandemic commenced. Regardless, it has still been a monumental year for rap commercially and culturally. Here are the biggest takeaways from this year in rap so far that has made it such a standout.
I. Your favorite festival/concert might be gone when the world opens back up.
With the year already projected to be massive for rap, show organizers and artists were expected to cash out harder than ever. Before the world got a chance to warm up, the live performance industry lost its heartbeat because of quarantine. Literally, a billion-dollar industry is currently dismantling because of COVID-19. It sounds unreal that powerhouse concert organizer Live Nation lost over 98 percent of revenue last quarter. With medical experts already saying that this could go on for another year, it's troubling to accept what the future may hold for us once society resumes. The anticipation building is enough to bring the industry back to life but how much longer can the live performance sector hold on?
II. 2020 is the year of the deluxe album
The surge of artists taking their successful releases from this year and re-energizing them with bonus tracks has been noticeable. The tactic hasn't only become a form of residual recovery but a way to extend a project's relevance. Due to a deluxe edition of "Pray 4 Love", Rod Wave was able to triple his album sales this week.
Due to streaming becoming a prevalent force amongst listeners, artists have taken more control of their own industry success. So in a time where rappers can't cash in on show money, the deluxe album is the best way to keep extra checks coming in. As a listener, having an abundant amount of music to help get us through these times is nothing worth arguing about. Some of this year's best tracks may not have came had it not been for their appearances on an album's deluxe edition.
III. Verzuz needs to remain a real thing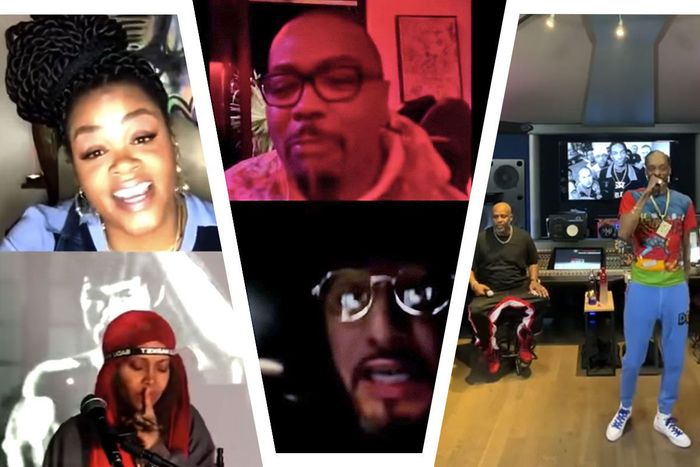 Before sports came back, Verzuz battles have been bringing thousands of us together since quarantine began. Legendary rap producers Swizz Beatz and Timbaland came up with the idea of real-time "hit battles" on Instagram Live. Since then, it has become an instant sensation that has captured the attention of global fanbases. When we look back on 2020, some of the most iconic moments in music are from these IG live battles. It gave us that "Friday Night" feeling in a time where every day feels the same. Not only is it a win for fans, but it was also one for these artists to feel the deserved love for their extended catalogs.
Once the world opens up, Verzuz needs to shift from watching live on a phone to seeing it in-person. Can you imagine going to a music festival built upon this hit-for-hit battle model? The Drake vs. Lil Wayne tour was ahead of its time they we need more of it. Battles like Nelly and Ludacris or Erykah Badu and Jill Scott need to be revived for fans to truly appreciate these moments. So when the world opens back up, let's make sure Verzuz stays around.
IV. Women are doing the damn thing in rap right now
If you were paying attention to last year, there should be no surprise that women in rap are unstoppable right now. Coming into the year, they came in with momentum and made their presence felt like never before. Before 2020, there hasn't been more than one female rapper to hit number-one on the Billboard Hot 100 within the same year. There are already four to reach the top of the charts and the year's not even done. The most recent is Cardi B and Megan Thee Stalion's erotic collab "WAP", which also broke a single-day record on YouTube.
What we're witnessing is a female rap Renaissance that has only begun to bloom. What makes their movement in rap so special to watch currently is that it's been brewing for so long. Due to patriarchy deeply-rooted within rap, a rebellion has commenced rejecting any place they were suggested to stay in. Their raw energy stems from the oppression they've faced being in an industry literally built off oppression.
They're flooding the charts in numbers that are have become hard keeping up with. Understanding how significant their movement in music is, they're banding together and uplifting each other more than ever. In fact, it has dispelled the traditional idea the women in rap can't share the mountaintop together. But to box them in the same bunch is to reject their star power going against the industry. They're undoubtedly supporting each other but they're working to make the best music period, not just within their gender peer group.